Hello guys, it's Yuu here with your Decembeerr… drabble! (Eh?)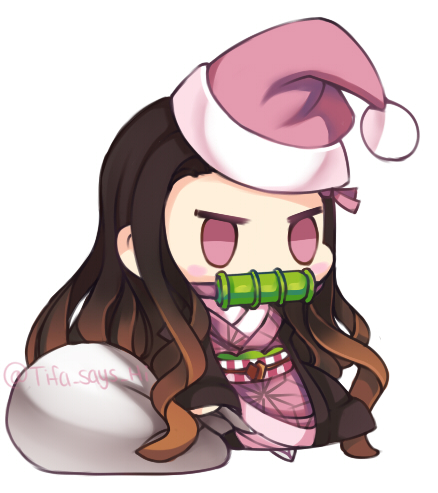 So it seems that Cactus Matt's AnimeQnA will end, or has ended. It seems he has decided to stop posting in QnA format – which I honestly would find to be very tiring, personally. On this blog I used to post with such format and conciseness but now I just can't really give a toss. I feel like I can really relate to his feelings since my own blog also has not been receiving much traffic, and one can't really blame anyone since who in the right mind would spend so much time looking at all the anime posts that everyone in the anime blogging community churns out?! Probably just select a few to read a day, even for the most dedicated readers.
Also, since the anime blogging community is mostly simply anime bloggers reading and commenting on each other, (anime vlogging may be more popular, I wouldn't know.. ) and most of these posts would never in a lifetime appear on google search's first page, it'll really be a stretch to think that there would be a huge bunch of anime lovers out there who would readily gobble up whatever you write – at the expense of catching up on more anime, or even more ironically, writing their own anime blogs.
Alas, it is but a sad blogging life! Nonetheless, writing like this really puts my heart at ease, so it is for personal reasons I write.
Speaking of which, I have watched Welcome to the NHK recently, and was really dumbstruck at the revelation that, to be able to live as a hikikomori or NEET is a luxury. Always hearing hikikomori, NEET, with all of these negative aura surrounding these terms, I always envisioned unshaven haggard young Japanese adults, eyebags greatly as they mindlessly play MMORPGs and pay real-life cash for virtual items. To think that this style of living would be a luxury… sounds far-fetched, but realise that they are able to escape from reality. Not work. Not required to make awkward conversation with your coworkers or superiors. Not required to worry if what you said was insensitive, if you are being ostrasized, if there was anything that you did that may have offended someone. Not having to worry about not being good enough. Not having to worry about failing.
Yes. This is really a luxury, isn't it?
But it is inherently unsustainable. Since no one could provide you with food forever. Welcome to the NHK depicts two cases of hikikkomori, both of which were cured only when they had no other choice but to get out and work: there was no one to provide food for them. Working the worst or most menial of jobs, making ends meet, struggling, even as much as these were not the best outcome that others could have made, but at that moment, it is the best outcome that they have made – to have put their best foot forward, gather their courage and sprint.
Of course, with all respect, there are many reasons why people are NEETs, perhaps they earn money online, or have other ways of making ends meet? I do of course, refer to those who are supposed to be working at least a part time job, but are not working at all.
Now as the Christmas season approaches, I'm sure there are many of us who may spend an uneventful Christmas. Especially in countries or families not rich in Christmas traditions, perhaps Christmas for anime lovers would be spent watching anime alone. Personally, my past few Christmases have been pretty uneventful. This time, though, I'll probably be working at a store on Christmas Day. I wonder how the experience will be like…
Fun-fact: Christmas in Japan seems more synonymous to a Lover's date day. The day that all singles hate. Source: Anime. Haha.
But it's true. Maybe advertising techniques or cause it's a foreign holiday imported into Japan.
Happy Holidays!
–Yuu
---
Images: